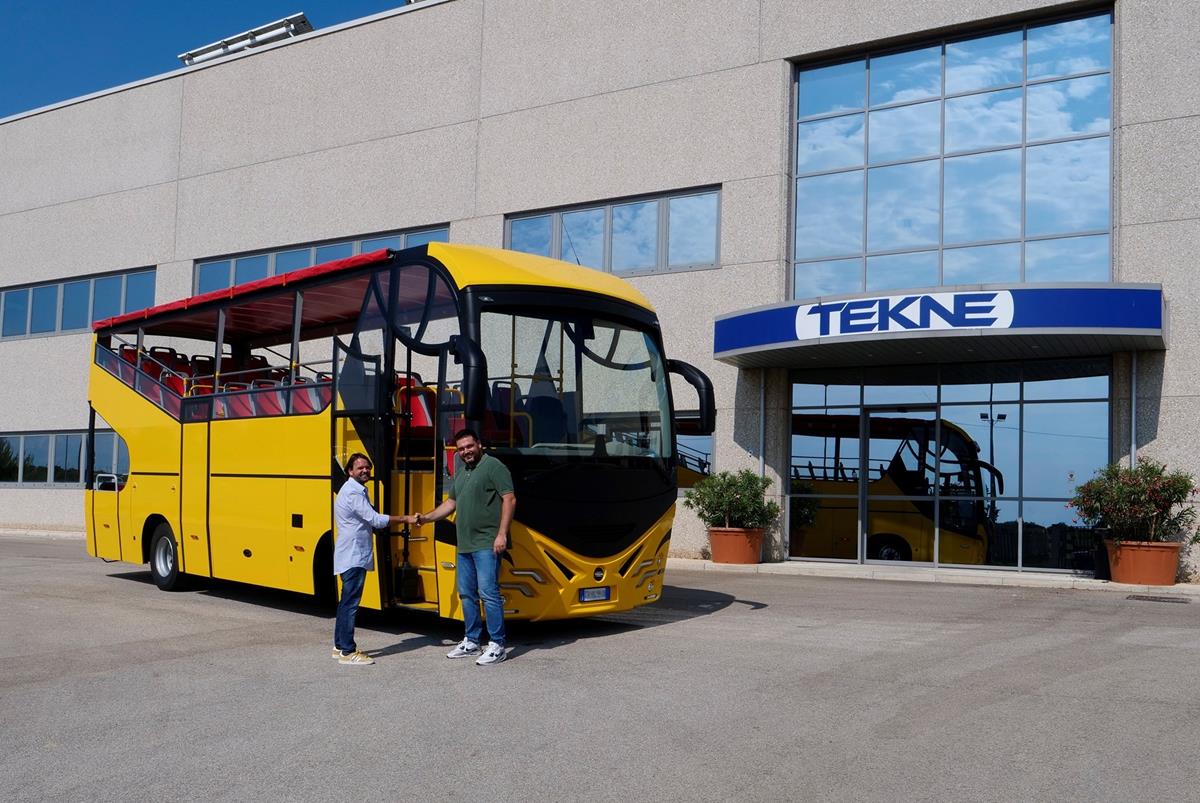 Sicily
awaits the arrival of a new
Horton
, in
Open top
version, ready to enchant tourists of every nation with breathtaking sightseeing voyages.
For Tekne it is the first delivery of the new Open Top model of the Horton family; the bus is completely new in design, full led outdoor lighting and many other construction details.
In particular, the design, entirely signed by Tekne, focused on the harmonization of the shapes around the front spherical windshield, chosen to guarantee wider visibility; the external lights, full led, with particular profiles, complete the overall picture accompanying the front lines.
The large smooth surfaces, available both laterally and in the rear panel, allow easy application of advertising or brand stickers.
Inside, the seats position ensure comfort and maximum visibility, thanks to the distribution on a raised platform in the rear part of the vehicle and to the rear balcony that can also accommodate passengers with motor disabilities.
We wish a good trip to our first Horton!
But first, look at it in its first Tour, in our
Abruzzo
!