The brand new Operations Room for Civil Protection Molise - CNSAS Molise - was officially presented this morning, at the headquarters of the Decentralized Functional Center of Molise in Campochiaro, in the presence of the Director of the IV Department - Government of the Territory of the Molise Region, Arch. Manuele Brasiello and the project staff.
Part of the To Be Ready international cooperation project, it is a tactical vehicle for sanitary interventions in harsh environments with 3 beds, mobile office, kitchen and 2 bathroom compartments, designed and produced in our company.
It is autonomous from every point of view (logistics, energy, tactics, etc.) and therefore ready for emergencies in a calamitous event.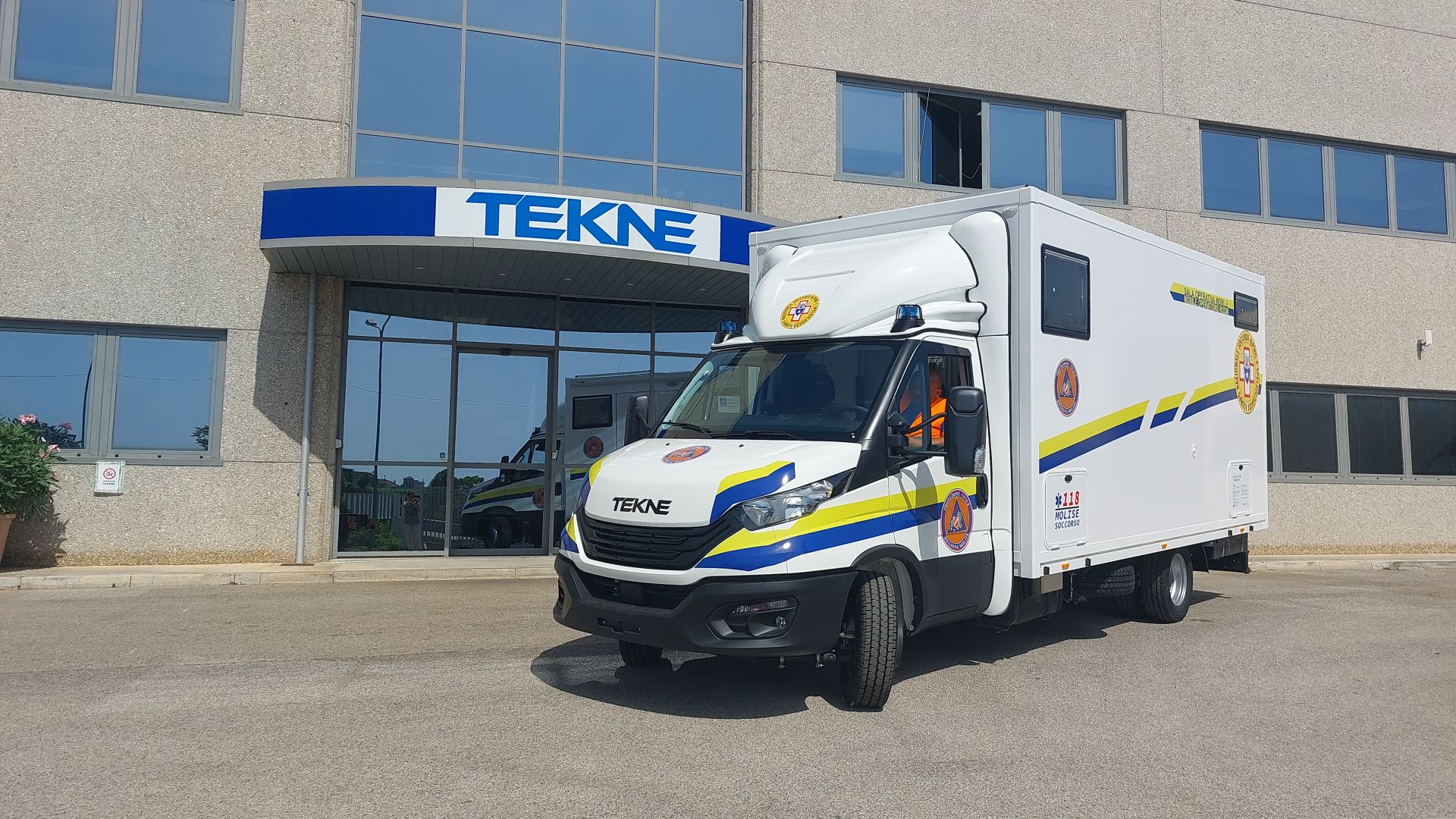 The project and the vehicle officially presented received a considerable media response, as evidenced by the numerous articles published in local news

https://newsdellavalle.com/2023/07/16/mezzo-tattico-in-dotazione-alla-soccorso-alpino-regionale-del-molise-la-presentazione-a-campochiaro
https://www.molisenetwork.net/2023/07/13/progetto-to-be-ready-attrezzature-protezione-civile/
https://www.termolionline.it/news/attualita/1125158/to-be-ready-nuove-attrezzature-per-la-protezione-civile-molisana
https://ecoaltomolise.net/sala-operativa-mobile-nuovo-veicolo-tattico-in-dotazione-al-soccorso-alpino-del-molise/
https://it.italy24.press/local/524580.html