Aternus is coming home from the Campania tour.
Kissed by the sun of the islands of
Capri
and
Ischia
, we tested it in the narrow and winding streets and in the ups and downs that give these islands the fabulous scenery and views for which they are famous in the world.
Our electric microbus was photographed and admired by passers-by and tourists and tested by many lucky passengers.
The tour ended in the province of Salerno, where the use of Aternus is being evaluated as a tourist shuttle for the Cilento national park .
Here below the press review in local newspapers.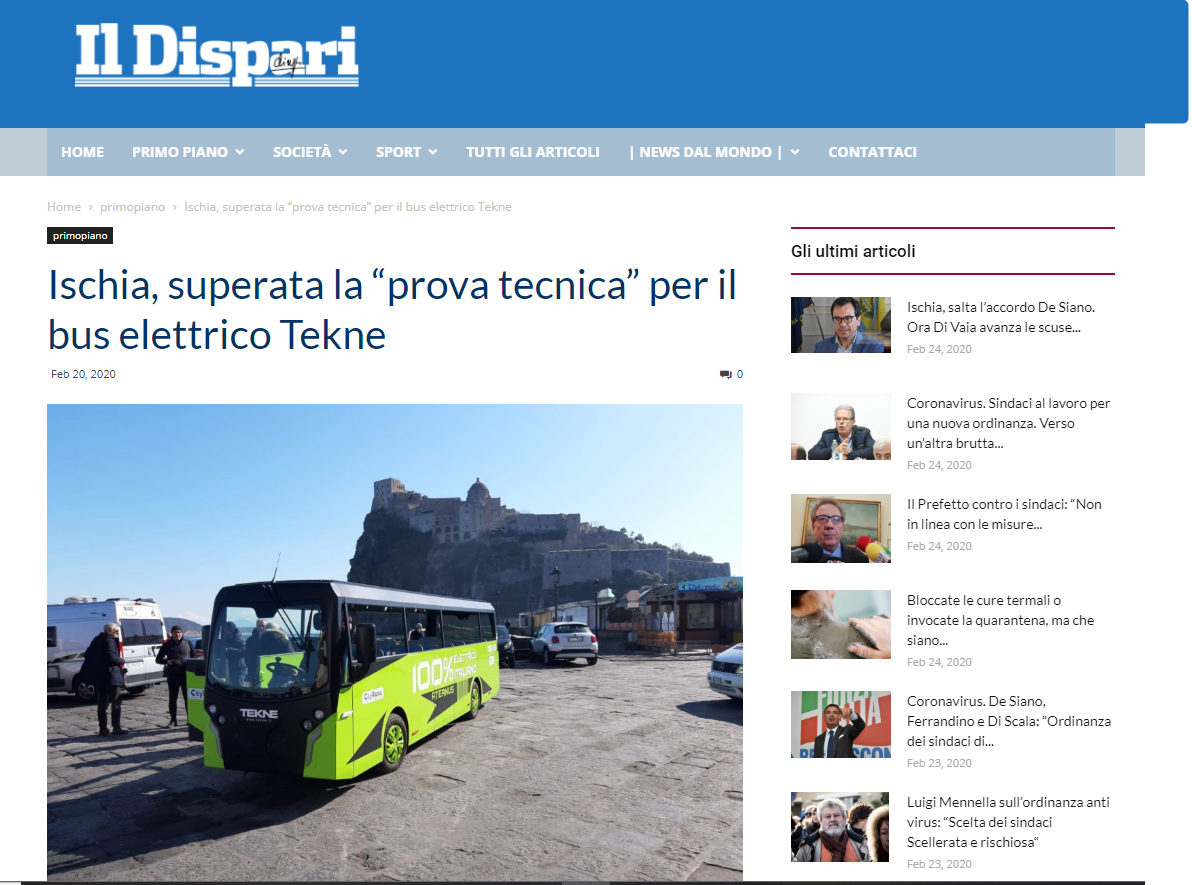 https://www.ildispariquotidiano.it/it/ischia-superata-la-prova-tecnica-per-il-bus-elettrico-tekne/
https://www.autobusweb.com/il-tekne-aternus-in-prova-a-capri-studio-di-fattibilita/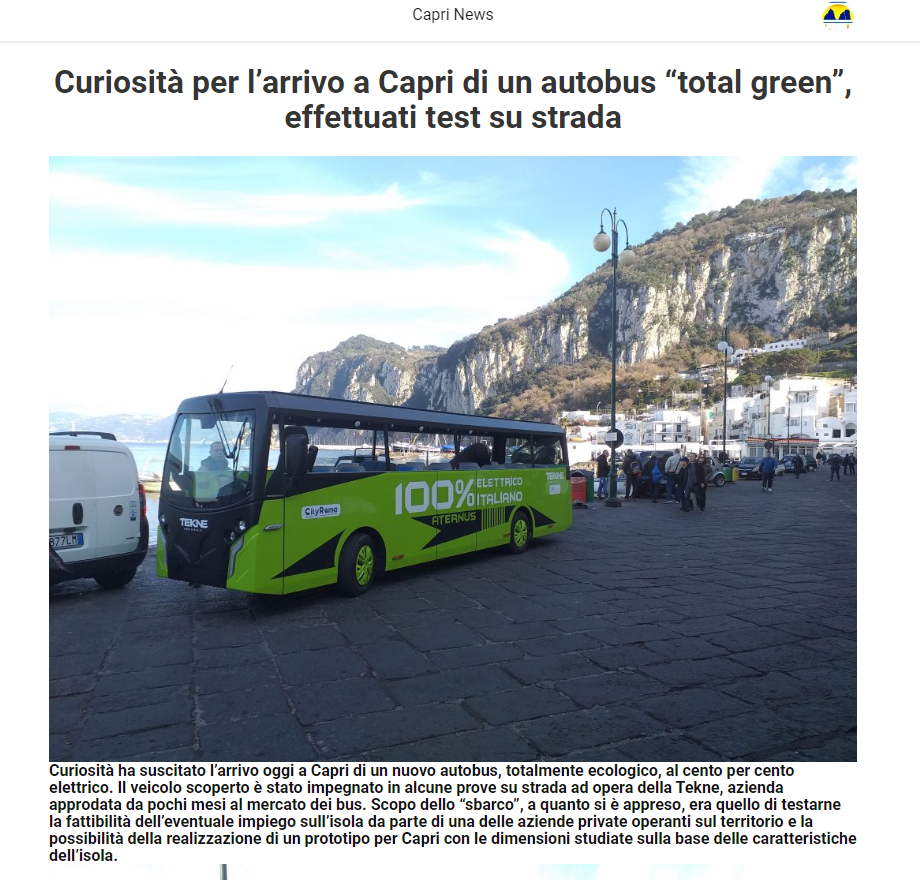 https://caprinews.it/?p=14289&=1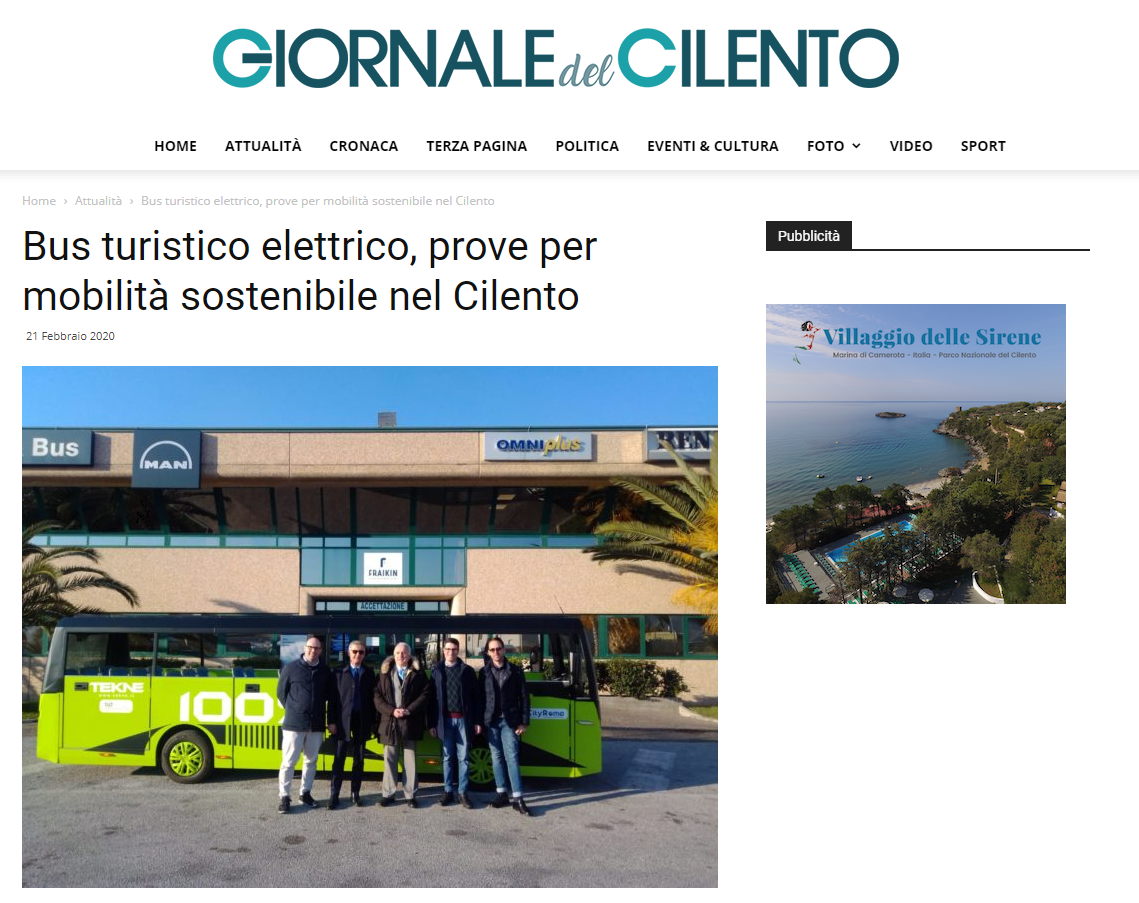 https://www.giornaledelcilento.it/bus-turistico-elettrico-prove-per-mobilita-sostenibile-nel-cilento/