We have reached the final stages for the Chemical Shelter built within the NATO-SPS Science for Peace and Security DIMLAB G5571 project.
The 20-foot Shelter ISO 1C is a CBRN mobile laboratory for specific CWA and TIC analysis, and it will be used by the Ministry of Defense of Tunisia.
The Tunisian delegation, Professor Karim Ben Ali of the Military Research Center and Captain Anouer Achouri of the 61st Engineering Group, MoD Tunisia, are in our headquarters these days for the final factory acceptance tests.

In the photo, our guests with the project team.
Scroll down the gallery for more photos!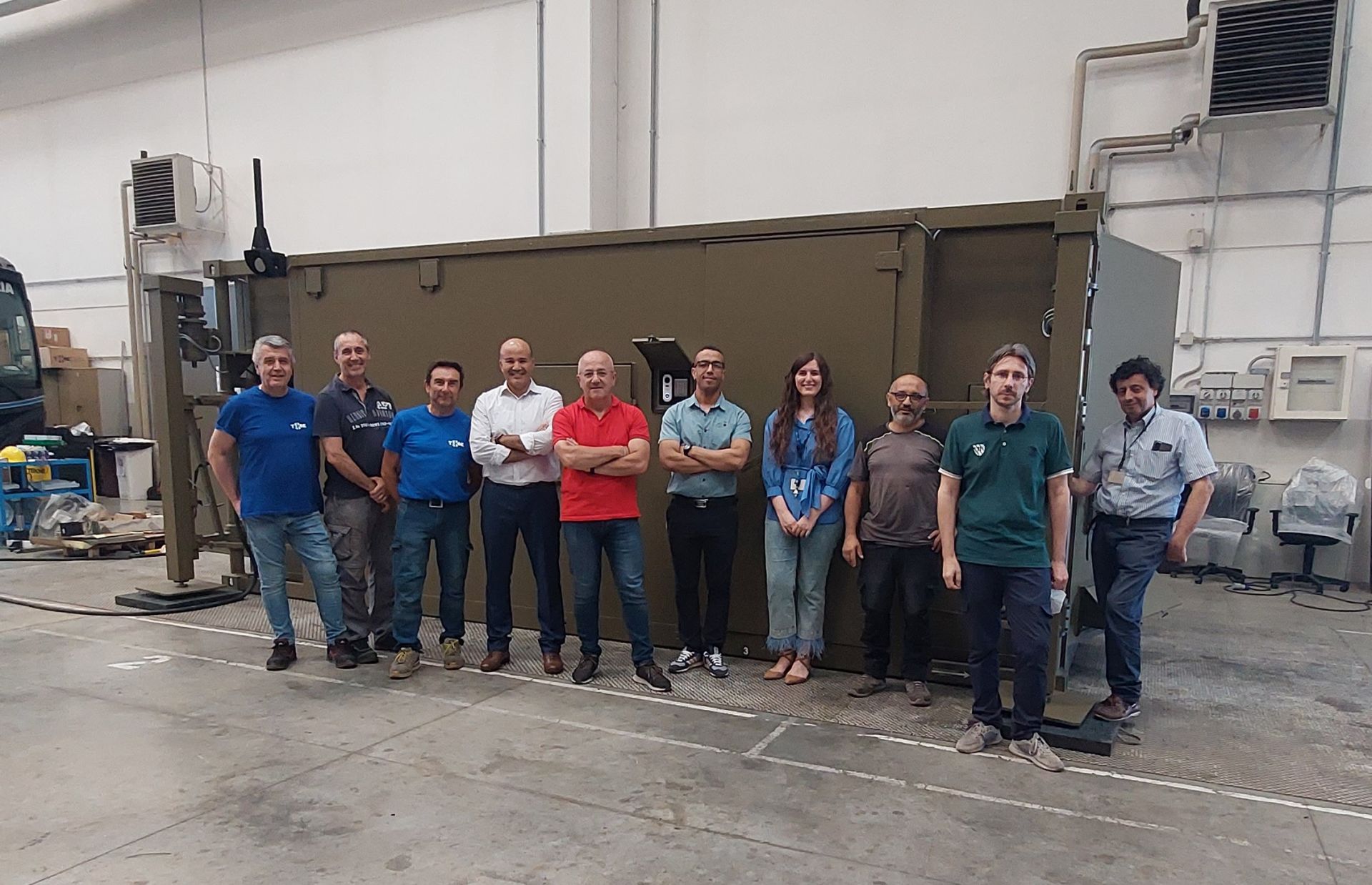 Old news on the project
https://en.tekne.it/N269/chemical-shelter-to-tunisia-mod.html