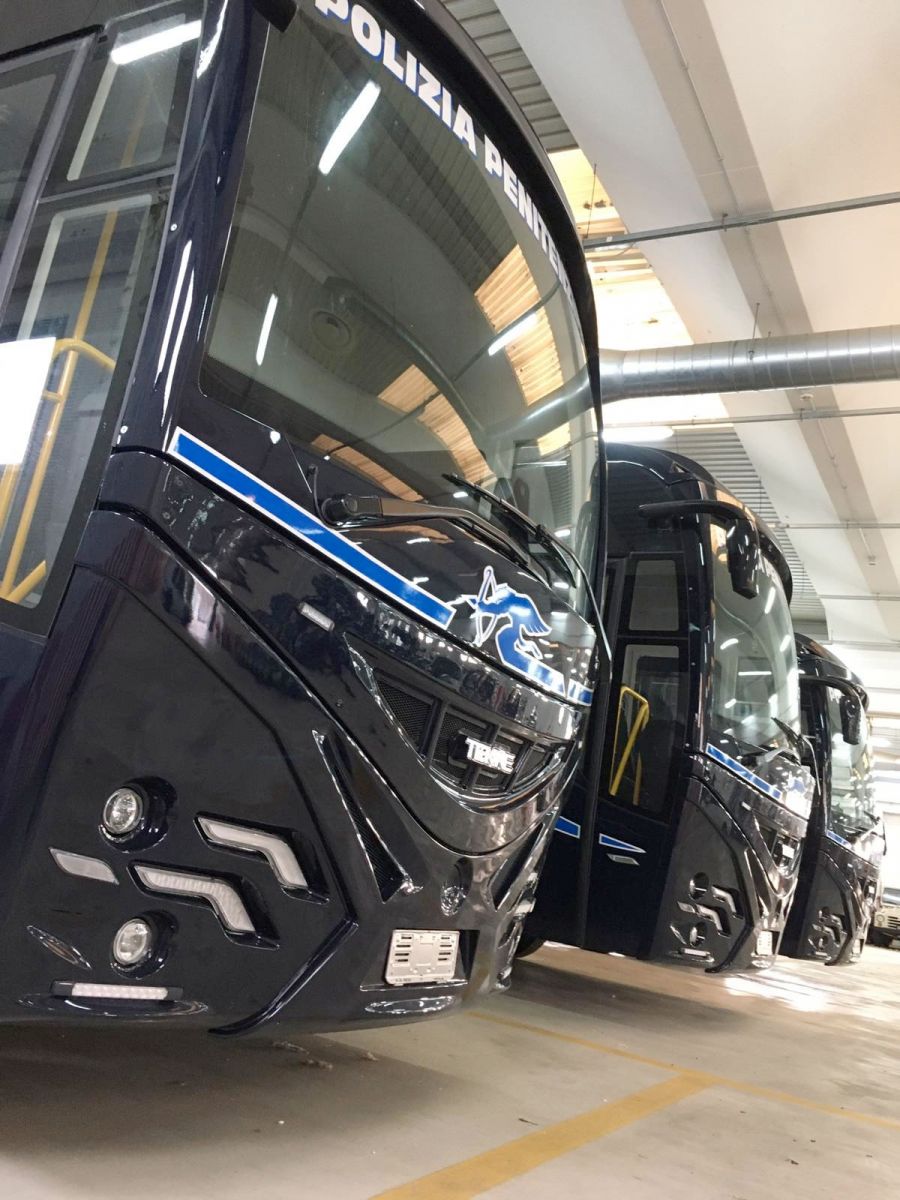 The delivery of the HORTON-P special bus fleet designed and built by TEKNE for the Penitentiary Police, Ministry of Justice has begun.
HORTON-P is a bus designed for the transport of detainees, escort operators and a driver, for the needs of the Translation Service of the Penitentiary Police Corps and was originated from a race we have talked about
here
.
Particular attention was paid to the precautions necessary to maximize the safety of the vehicle, both from a mechanical and electronic point of view, thanks to the numerous monitoring, emergency and alarm systems specially designed by the Abruzzo company.
HORTON-P belongs to the
HORTON
Bus family, which includes versions for public transport, tourism (in the open top version), school and special versions such as this one designed for prison transport; for exports, a Commuter Bus version is available for commuter travel outside the city.