What a start for 2021: GRAELION has left for DAKAR 2021, which will take place in Saudi Arabia from 3 to 15 January 2021.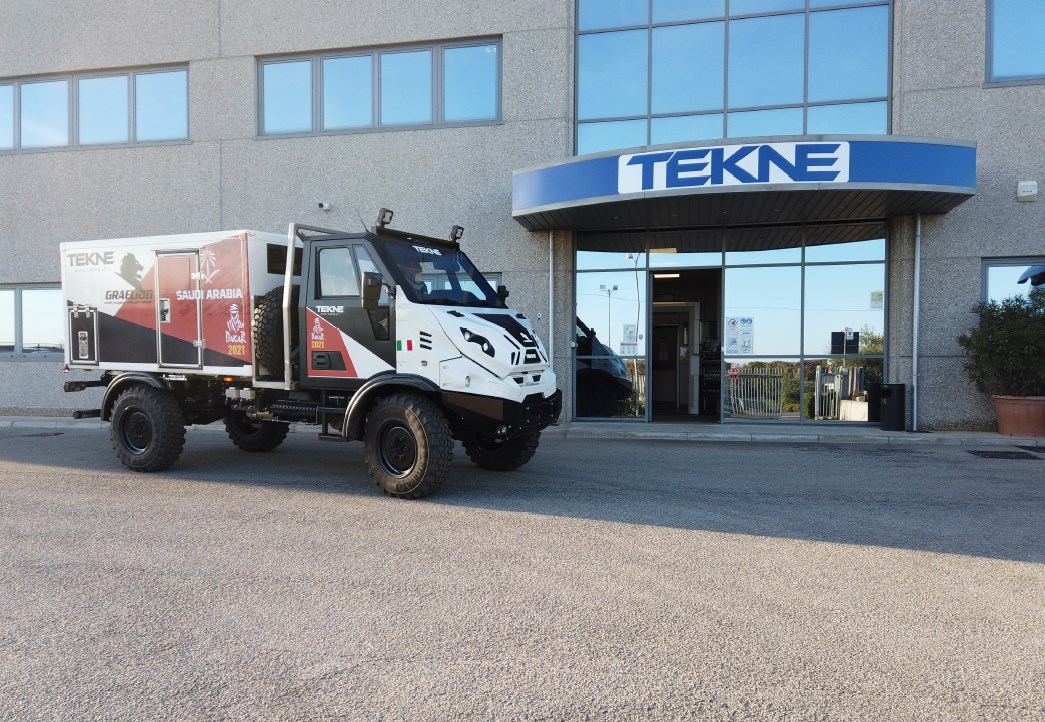 On the challenging courses of DAKAR 2021, in an exploratory guise, the GRAELION will be in its standard configuration and equipped with a specific box to contain accessories and mechanical equipment, to remain autonomous during the 15 days of competition in the middle of the Saudi desert.
At the helm of GRAELION, two experts in the sector: BEPPE SIMONATO and CLAUDIO BERRO.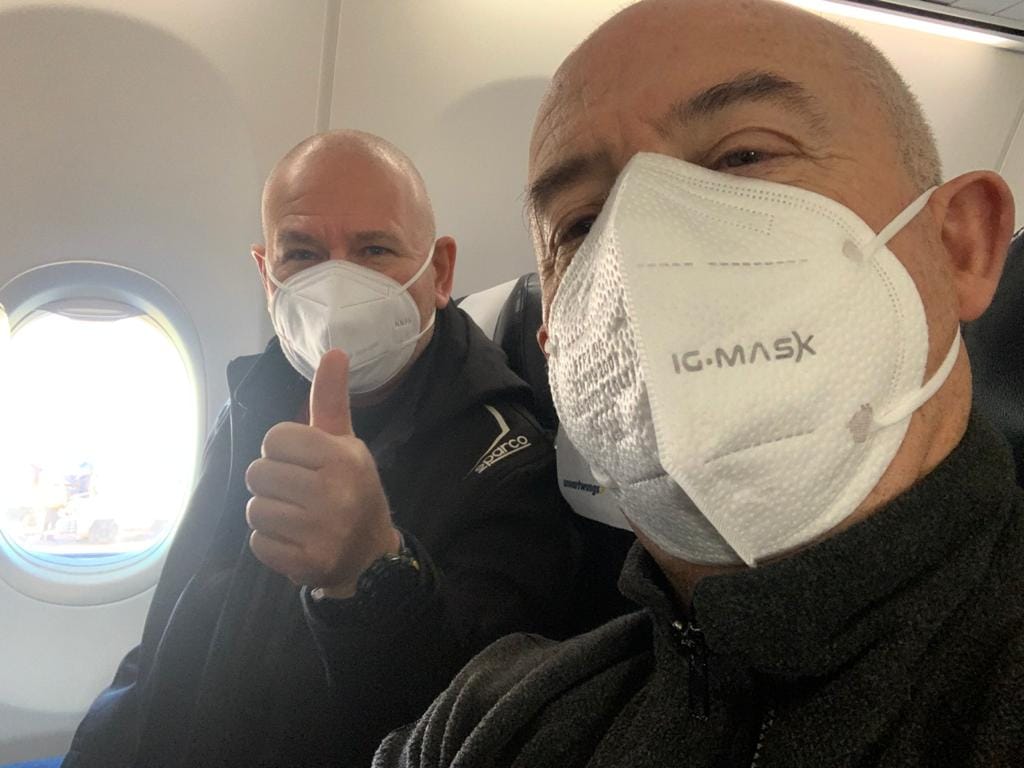 BEPPE SIMONATO
has gained knowledge over the years in participations such as Rally Raid and extreme expeditions such as Overland. Beppe has always driven specific trucks for these heavy uses and will be able to give the Graelion project important technical information for its development.
CLAUDIO BERRO
, who has been involved in automotive sports for over 35 years, was not only rally co-driver but also director of important teams. He managed the Peugeots in Rally and on the track and for many years he was sporting director in Ferrari F1, before moving on to Maserati and Abarth. His organizational and sporting knowledge will be useful to analyze the data collected for the eventual construction of a sports team.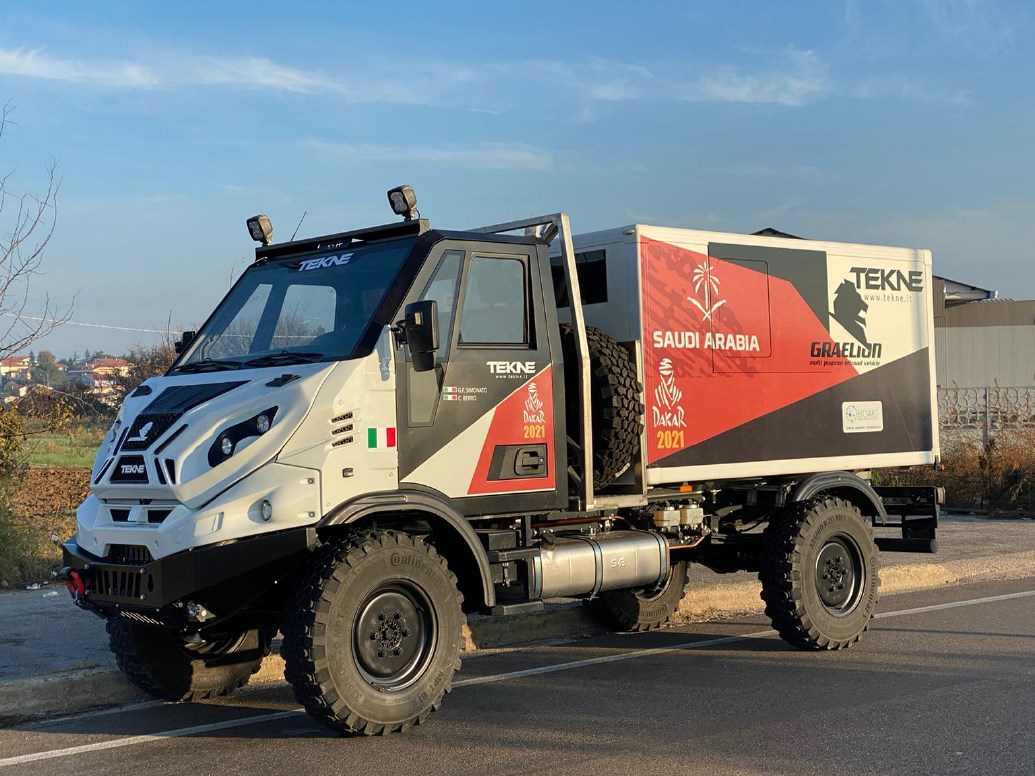 The
DAKAR 2021
will take place in Saudi Arabia, on a course in twelve stages, for a total of 7780 km. The race will cross inaccessible areas such as the sandy desert of Rub'al-khalì, better known as the "Empty Quarter" similar to a lunar landscape, passing from the Red Sea to the Persian Gulf and from south to north of the country. 80% of the route is unpublished: it will be a more difficult edition than that of 2020, in particular for navigation.
560 drivers on 321 vehicles will participate in the race including 129 motorcycles / quads, 124 cars / ssvs, 42 trucks and 26 historic vehicles.
While the news is bouncing around on the web and in the main sports magazines, we wish our GRAELION very good luck!
GAZZETTA dello Sport
TUTTOTRASPORTI
MOTORSPORT
RALLYESLALOM
4x4MAGAZINE
VADOETORNOWEB